I tried getting this down to a Top 10, then 15, then 20, and have settled on 30. There were just too many movies that I wanted to write about and highlight. There are a few 'cheats' where two movies are conjoined as they are thematically similar and I feel they deserve to be together.
There are a few movies I missed, so if THAT movie isn't mentioned it's either because I missed it, it hasn't come out in the UK yet, or I don't think it is good to be in the Top 30.
These are my favourite movies. Which means there are a couple of great, award-winning movies that, whilst being brilliant, aren't a part of what I would consider my favourite.
Here you can find 30 to 21, and 20 to 11.
Bring on the Top 10.
*cue 'Whole Lotta Love'*
10. AD ASTRA / HIGH LIFE
AD ASTRA and HIGH LIFE are both directed by modern day auteurs (a term that is misused); both films take a different approach to space. James Gray follows his descent into the jungle with Heart of Darkness in space, starring Brad Pitt. A journey to Neptune, via the moon and Mars, it is mesmerising. HIGH LIFE is the first English language film from French director, Claire Denis. Starring Robert Pattinson, HIGH LIFE is a more fragmented journey, metaphorical, hypnotic, sensual and caring. The relationship between father, daughter and mother in an enclosed environment, forces those to look out. Denis films it perfectly.
AD ASTRA Trailer / HIGH LIFE Trailer
9. THE IRISHMAN

Martin Scorsese has been trying to get this movie made for years. The budget needed to de-age De Niro, Pacino and Pesci was astronomical. Enter Netflix. THE IRISHMAN is, I feel, Martin Scorsese's swansong to the Gangster movie, the genre he made his own. Jimmy Hoffa is a name ingrained into mid-20th century America, but the story is that of Frank Sheeran, how he ended up working for Hoffa. The film is controlled, extravagant, funny, bleak and ultimately drowned in sadness. THE IRISHMAN is Netflix's first masterpiece, hoping it isn't Scorsese's last.
8. APOLLO 11

Taking all of the footage that NASA shot in the lead up to, during and after the Apollo 11 mission in 1969, Director/Editor Todd Douglas Miller went through and put together a 93 minute chronological account of the mission. He remastered the footage, in the process making it look like the mission happened mere weeks ago. APOLLO 11 features no talking heads, no voiceover from a narrator, this is just the audio recordings overlayed with the visuals at the exact time they were said and filmed. An actual masterpiece. There are big budget Hollywood movies that don't have nowhere near the same impact, emotional clout, visual perfection. And the great thing is, it actually happened.
7. MINDING THE GAP
The first thing I did after I saw this was I wanted to talk to my Dad. Bing Liu started this documentary as a way of him just filming the lives of his mates skating. It then evolved into a documentary about the three men's identities, where they come from, what they are, and what they will become. There are sequences of heartbreaking honesty, and truly damning reveals. The documentary could quite easily just settle and skirt around details, but Bing Liu wants MINDING THE GAP to be a chronicle. And I am thankful I got to see it.
6. LITTLE WOMEN

I don't have any affinity for the book, or any of the previous adaptations, so this was a complete blind watch. Greta Gerwig's version of LITTLE WOMEN is just astounding. I fell in love with the film, completley swept away. The cast is perfect, Saorsie Ronan is brilliant, Emma Watson is brilliant, Eliza Scanlon is brilliant, Laura Dern, Meryl Streep, Timothee Chalamet, all brilliant. But the MVP goes to Florence Pugh who steals every single scene she is in as Amy March, and from what I can gather she is the sister that everyone hated. I fell in love with this film, and will be a rewatch staple for years to come.
5. TOY STORY 4
How could they hit this out the park at a fourth go? TOY STORY 2 was an accomplisment, TOY STORY 3 was a miracle. But to do it a fourth time? There is some serious black magic going on at Pixar. All of these sequels could've been cheap cash-ins. But they're anything but. For me, the journey that these toys go on resonates with me as each one has somehow coincided with a point in my life. I was 6 when I saw the first one, 9 for number 2, 20 for number 3, and 29 for this one. I am so emotionally attached to this series, it is always hard for me to say goodbye. I don't want to. Maybe thats why I cried so much in the cinema.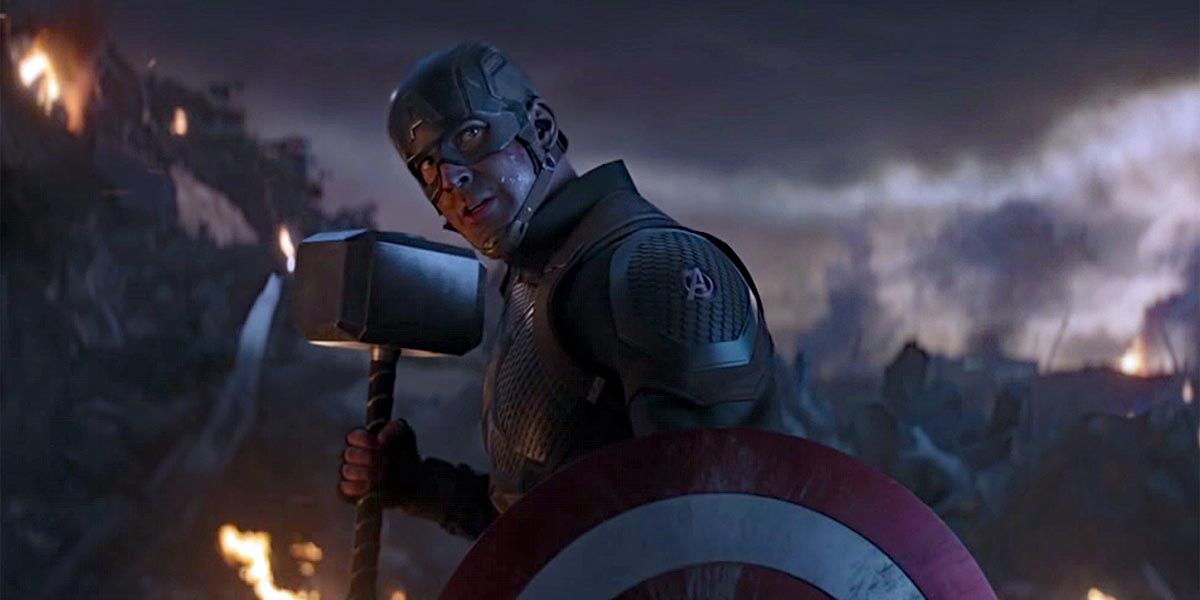 4. AVENGERS: ENDGAME
Just going to point to the final 45 minutes. Like that whole thing. Just, wow. Can I say anymore? Uhhhhh, no. Actually just the one thing:
"Avengers Assemble."
3. BURNING
BURNING is loosely adapted from the Haruki Murakami short story, 'Barn Burning'. This is a slow burn, like very very slow. And then it just E-X-P-L-O-D-E-S. The direction from Lee Chang-dong takes it time, it doesn't show off, although it is breathtakingly beautiful at times, allowing the film to just fester away. The film touches on the rich/poor divide in South Korea, the relationships between men and women, and the questionable existence of cats (this is a Murakami adaptation).
2. UNDER THE SILVER LAKE
UNDER THE SILVER LAKE is about obsession, male toxicity, fandom, Hollywood, sexuality, killer Owlwomen, and deep, deep rabbithole diving. Sam (Andrew Garfield) tries to find a girl he met on one night (Riley Keough), who seemingly disappears. But the Los Angeles he inhabits unfolds before him, revealing conspiracy theories, madness and plain weirdness. David Robert Mitchell basically confronts the audience with all of these questions, but the clever thing about the film is, well, does any of it actually matter? The follow-up to IT FOLLOWS, deserves a kinder reception, and I truly hope this gets its due (ala SOUTHLAND TALES) in years to come.
1. KNIVES OUT
Rian Johnson's whodunnit just completley undoes the Agatha Christie murder mystery. The star studded cast is top drawer, all of whom are on top top form. Daniel Craig just loves being Benoit Blanc, you can tell he relishes being away from Bond. This is lovingly referential to the genre, and yet loves to play by its own rules. It has many killer one-liners, exchanges, little nods, and on a second viewing gets even better. This isn't the kindof of film to showoff, it just does right by the genre and improves on what it knows. There is a reason the Christie novels have worked so well over the years, and this places it firmly in the 21st century.
Here's to 2020.